W
Josie Walker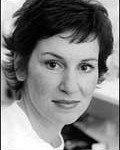 Born Belfast 1970
Accomplished multi-purpose actor/singer, a Guildhall School of Music and Drama graduate, circa 1990, who made her professional debut as Maria von Trapp, in Ronald S. Lee's successful touring production of 'The Sound of Music' in 1991. She then took the role of Isabel, sweetheart of a younger Scrooge, in Christopher Sandford's adaptation of 'A Christmas Carol', at the Theatre Clwyd, Mold in 1992. Now considered a proficient musical theatre performer, she joined the cast of Trevor Nunn's touring extravaganza, 'Cats', in August 1995, playing 'glamour cat', Grizabella, at the Palace Theatre, Manchester, in the final leg of its long English tour, which began in July 1993.
Her first screen work, a minor guest sighting in an episode of the long running police drama, 'The Bill' in 1995, would actuate a wait of nine years, before she reappeared again on television in 2004. For a short period in 2000, she experienced success on a new level, playing Christine, pivotal love interest of the eponymous Erik, in Andrew Lloyd Webber's sempiternal cash-cow, 'Phantom of the Opera', then into its 15th year at Her Majesty's Theatre, London. She followed this with a Laurence Olivier Award nomination for her principle role as Mary Maguire, in the Ben Elton/Andrew Lloyd Webber musical, 'The Beautiful Game', a football parable with a backdrop of 1969 Belfast, which opened at the Cambridge Theatre, London in September 2000.
Between 2002/04, she met with mixed success; Her exemplary Audrey, in a waxen production of the Alan Menken/Howard Ashman hit, 'Little Shop of Horrors', at the West Yorkshire Playhouse, Leeds in 2002/03, preceded another musical and another leading credit. She was disaffected wife Emily Tallentire, in the Melvyn Bragg/ Howard Goodall, early 20th century family saga, 'The Hired Man', staged at Salisbury Playhouse in 2003 and in 2004 undertook a sold-out tour of New Zealand, in the title role of the Michael McLean directed 'Evita'. In a break from musicals, she tested herself in legitimate theatre, appearing in several diverse productions in 2005. Most notable was her landlady Eunice, in Theatre Clywd's presentation of Tennessee Williams' provocative New Orleans set tragedy, 'A Streetcar Named Desire', directed by Nikolai Foster. At Liverpool Playhouse that year, again with the same director, she was an excellent Pattie, in a decent revival of Alan Ayckbourn's cynical farce 'Season's Greetings' and then alternated between speech and song genres for number of years until 2009. At the Crucible Theatre, Sheffield she was cast as Sara Jane Moore, would-be killer of Gerald Ford in a 2006 revival of the Sondheim/Weidman, Tony award winning 'Assassins', a disturbing satire on the anomalous targeting of US Presidents through the ages.
She then crossed readily into two well travelled pieces of drama later that year; A title role credit in Ibsen's 'Hedda Gabler', at the Hill Street Theatre, during the Edinburgh Fringe Festival, was quickly followed by a marvellous turn as the crass and gaudy Beverley, in Mike Leigh's angst fest, 'Abigail's Party', directed by Hannah Chissick at the Northcott Theatre, Exeter. She worked with Chissick again, as leading vocalist in the latest staging of the reverential revue, 'Side by Side by Sondheim', presented at the Venue, London in May 2007. She returned to standard drama at the Watford Palace Theatre later that year, playing the hedonistic Anita, in Alan Ayckbourn's rollicking study of 1980's greed and cynicism, 'A Small Family Business'. Following two further musically themed productions in 2008/09, she registered a two episode guest credit as Busty Janet, in the quirky horror series 'Psychoville in 2010, making a slight impression on her limited screen profile.
Another key moment in her career came when she landed the part of the eponymous heroine's mother, the malfunctional Mrs Wormwood, in Tim Minchin's adaptation of Roald Dahl's 'Matilda', for the West End opening at the Cambridge Theatre, London in November 2011. Another central maternal character, was the compassionate Rose Narracott, in the Michael Morpurgo adapted 'War Horse', 2013, directed by Marianne Elliott, which from it's unobstrusive opening on the Olivier stage, at the National Theatre in 2007, evolved into a global colossus, after transferring to London's West End in 2009. A rare excursion into the Irish classics, saw her as Mrs Heegan in Sean O'Casey's neglected WW1 expressionist drama, 'The Silver Tassie', a National Theatre production directed by Howard Davies and performed on the Cottesloe stage in 2014.
A television appearance as Nursing Sister Cullen, in two episodes of the excorcist themed drama 'Midwinter of the Spirit' in 2015, was, given her meagre screen CV, arguably her most worthwhile to date. She worked with Marianne Elliott again at the National Theatre that year, playing Mrs Purdy in an acclaimed fusion of three D.H. Lawrence plays, entitled 'Husbands and Sons', produced by Ben Powers at the Dorfman, (former Cottesloe) Theatre. A year later on the centenary of the Easter Rising, she appeared as charwoman Mrs Grogan in Sean O'Casey's masterwork 'The Plough and the Stars', a National Theatre production jointly directed by Howard Davies and Jeremy Herrin and presented on the Lyttleton stage.
A return to musicals in 2017 saw her as Margaret New, mother of 16 year-old aspiring drag queen Jamie played by John McCrea in Tom MacRae's 'Everybody's Talking About Jamie', which received its world premiere at the Crucible Theatre, Sheffield in February 2017, later transferring to the Apollo in London. She retained her role, as did John McCrea in director Jonathan Butterell's film adaptation released in 2018. In writer/director Kenneth Branagh's multi-award winning, semi-autobiographical 'Belfast' released in 2021, she was ideal as level- headed Auntie Violet, sister of Caitriona Balfe's character Ma. Josie Walker had already built a solid career in her seemingly preferred theatrical genre, before she combined both expressions and unsurprisingly established herself in quick time and effortlessly below the radar, in a profusion of comedy and drama.
Other Theatre, Film and TV credits:
Theatre
-Inner City Jam(2000) West Yorkshire Playhouse
-Steaming(2005) Harrogate Theatre(Site Specific)
-Eric's(2008) Everyman Theatre, Liverpool
-The Secret Garden(2009) West Yorkshire Playhouse
-Enjoy(2009) Tour
-3 Winters(2014) NT Lyttleton
Film
-The Wonder(2022)
TV
-Spymaster(2004)
-Blessed(2005)
-EastEnders(2008)
-Waterloo Road(2013)
-Call the Midwife(2014)
-Holby City(three episodes: 2008/2012/2015)
-Vera(2019)
-White House Farm(2020)
-This Is Going to Hurt(2022)
Glen Wallace
Born Ballymena 5th May 1976
Sanguine and versatile, former Ulster Youth Theatre member and Guildford School of Acting graduate, who trod a very similar path, taken in the eighties by Ballycastle native Conleth Hill.
He made an early professional appearance in Seamus Finnegan's drama, 'Murder in Bridgeport' at the Old Red Lion Theatre in 2002 and a year later played prominent roles in the Bridewell Company's 'Blood Drive' and 'Re: Love' at the Bridewell Theatre, London.
In his screen debut that year he played a riot cop in Terry Cafolla's award winning television film, 'Holy Cross', which was followed in 2004 with an equally low-key role in writer/director Neil Wassell's independently produced film, 'Number One, Longing. Number Two, Regret'.
In 2005/06 he made two appearances at the Lyric Theatre, Belfast, first as the bashful reindeer Elvis in Richard Croxford's adaptation of Hans Christian Andersen's 'The Snow Queen' and as the grossly affected Major Sergius Saranoff in G.B. Shaw's 'Arms and the Man'. Functional television parts around the same time preceded his career defining role as Malachy Fisher in the Channel 4 soap 'Hollyoaks', which endured from 2007 until 2010.
Back at the Lyric Theatre in 2011, he was the committed union activist John Graham in a rather prosaic revival of Martin Lynch's celebrated 1981 piece 'Dockers', directed by Andrew Flynn with a cast including Garret Keogh and Marty Maguire.
On television in 2012 he co-starred with Andrea Irvine in director Terry Loane's micro budgeted, Co. Down set social drama, 'At Water's Edge' and further small screen credits in 2013 saw him guesting in episodes of 'Doctors', 'The Guilty' and 'Emmerdale', all 2013.
In 2014 he landed his most regular television work since 'Hollyoaks', appearing as Detective Sergeant Bryant in 'Eastenders', investigating the murder of Ian Beale's daughter Lucy. At the New Vic Theatre, Newcastle- under- Lyme in 2013, together with Belfast born Colin Connor, he proved a noteworthy Charlie Conlon in Marie Jones' well- travelled, two- handed tragicomedy 'Stones in His Pockets', reacquainting himself with the role he first played on tour in 2004.
In 2016, he was cast as murdered policeman Trevor Buchanan, in BAFTA award winning writer Stuart Urban's true life, crime drama 'The Secret', a four part mini-series, directed by Nick Murphy and starring James Nesbitt as dentist and double killer, Colin Howell. In a five episode stint on the set of BBC Scotland's enduring Glasgow soap, 'River City' in 2016/17, he played retired army officer Greig Roth, adjusting to life in civvy street. For a few months in 2021 he enjoyed his highest profile role to date, playing businessman Lucas Kempton for twelve episodes in 'Coronation Street', love interest of Alison King's character, Carla O'Connor.
In a career largely played out on television, Glen Wallace has, on occasion produced some notable stage performances, but it remains a medium he has yet to fully address.
Other TV credits:
-Casualty(2005)
-Wire in the Blood(2006)
-Holby City(2011 and 2014)
-Jamie Johnson(2019)
Bronagh Waugh
Born Coleraine 6th October 1982
Spirited screen and infrequent stage actor, a Guildford School of Acting graduate in 2002, who made her inaugural professional appearance aged twelve on the Thai soap, 'Khrop Khrua Angrit' in 1994.
Back home in the mid-nineties she joined the Ulster Youth Theatre in Coleraine, under director Zoe Seaton, appearing as a general cast member in the 1996 production, 'A Midsummer Night's Dream'.
Following formal education and drama school, she made her legitimate stage debut in Dale Wasserman's adaptation of Ken Kesey's novel, 'One Flew Over the Cuckoo's Nest' at the Torch Theatre, Milford Haven in 2002.
She returned to Northern Ireland soon after in search of further acting work, which for several years proved elusive. Her big screen introduction in 2006 was unobtrusive, cast as barmaid Bronagh in writer/director George Kingsnorth's Irish produced, plodding low-budget rural drama,'Fiddlers Walk', shot principally in Counties Armagh, Down and Louth.
On stage in 2007 she was more comfortable as garrulous Divis Flats resident Rose Noble, in a touring revival of Marie Jones' acerbic comedy, 'Somewhere Over the Balcony'. Faithfully directed by Nick Philippou, she enjoyed sterling support from Tara Lynne O'Neill and Katie Tumelty as neighbours Kate Tidy and Ceely Cash.
Her career would take a providential turn in 2008, co-founding Pint Sized Productions with Gerard McCabe, appearing together in the opening presentation in May of Jim Cartwright's bitter-sweet social drama 'Two', at McHugh's Downstairs Bar, Belfast. Then in November she landed the role of the ardent and warm-hearted Cheryl Brady, in the first series of Channel 4s exploratory 'Hollyoaks Later'.
In 2009, on the strength of her engaging performance in 'Hollyoaks Later', she was offered a contract to develop the character in the long established teatime soap, 'Hollyoaks', making her brassy entrance in July of that year. She would go on to register a total of 360  episodes, ending in March 2013.
In May 2013 she secured what proved to be her breakthrough role, when she played Sally Ann Spector, unsuspecting wife of Jamie Dornan's serial killer Paul Spector, in Alan Cubitt's extolled psychological thriller 'The Fall', making fifteen appearances during its three season run, through 2013/16.
From 2016 she has been active in both film and television, with some significant work in Nick Antosca's horror/mystery anthology, 'Channel Zero', appearing in three episodes of series one in 2016 as Maria Painter, younger self of Fiona Shaw.
She made two films during 2017/ 2018, co-starring as Maria 0'Hanlon in writer/director Richard Elson's schmaltzy, feelgood story, 'A Christmas Star', shot on location in Glenarm, Co Antrim. The cast boasted a host of cameos, including narrator Liam Neeson, Pierce Brosnan, Suranne Jones and Paula Malcolmson.
The following year in director Simon Fellows' Pennsylvania set, crime drama, 'Steel Country', she was garbage collector Donna Reutzel, opposite workmate Andrew Scott's Donny Devlin, which was released in the USA in 2019 as 'A Dark Place'.
Another substantial recurring role in 2018, saw her as Jessica Reid, twin sister of murder victim Hayley in six episodes of Chris Lang's high calibre crime series, 'Unforgotten', which also starred Brid Brennan as her  anguished mother, Suzanne. Notable television credits in 2022  included her DI Carol Farman in the crime drama series 'Ridley', starring Adrian Dunbar as retired DI Alex Ridley and co-written by Paul Matthew Thompson and Julia Gilbert.
In the main, television has played a major part in boosting Bronagh Waugh's career, from cutting her teeth in a juvenescent soap she has since, routinely and adroitly tested her range in a broad spectrum of subject matter.
Other Film and TV Credits:
Film
-Miss Conception(2008)
-Grace&Goliath(2018)
TV
-Holby City(2014)
-Supernatural(2016)
-Derry Girls(2019)
-Agatha and the Curse of Ishtar(2020)
-C.B.Strike(2020)
-The Suspect(2022)
Daniel Wherry
Born Dungannon 30th May 1908
Died London 4th April 1955
All-purpose character player and theatre director, whose stage career began in the parochial surroundings of Dungannon Dramatic Society in the early 1930s. Noteworthy productions included a directing credit and central role as Clive Champion-Cheney, in Somerset Maugham's high- society comedy, 'The Circle' at the Grand Opera House, Belfast in 1934, presented as part of the Northern Drama Festival.
Other Festival offerings in the 1930s saw him in J.J. Bell's one-act mystery drama, 'Thread O'Scarlet' in 1937 and Arthur Ridley's suspense thriller 'The Ghost Train', staged at Dungannon Court House in 1938. In 1939 he directed and appeared at the Grand Opera House in Cedric Mount's short experimental piece, 'Twentieth Century Lullaby'.
In the weeks after the end of WW2 he toured with Dublin's Gate Players, taking the role of the love obsessed Roderigo in a modest staging of Shakespeare's affecting tragedy 'Othello'.
In the late 1940s he worked primarily in London, with decent work in a mélange of popular plays, performed largely in and around the West End. In 1947 at the New Lindsey Theatre Club, director Peter Streuli cast him in Gordon Hoile's 'Dark Emmanuel' and later the same year at the Arts, played Fra Silvestro in Ashley Duke's adaptation of Kurt Johannes Braun's German comedy, ''Trapeze in the Vatican'.
At the Strand Theatre the following year he took a minor credit in Lenore Coffee and William Joyce Cowen's religious exposition, 'Family Portrait', starring Fay Compton and in another supporting role, raised his profile a fraction in the musical 'Lute Song', featuring Yul Brynner as central character Tsai-Yong. Directed by Albert de Courville, the production ran for a short period at the Winter Garden Theatre during October 1948.
In his screen debut that same year, he landed a leading role as the colourful Mowleogs Canavan in a television adaptation of Walter Macken's 1946 Galway city set comedy 'Mungo's Mansion'. A few months later director Joel O'Brien offered him the part of Donovan in both episodes of Max Cotto's boxing drama 'Kid Flanagan', with an emerging Sid James as promoter Sharkey Morrison.
A brief stint with the London Gate Theatre Company in 1949, gave him an opportunity to undertake a short tour of West Germany, playing First Grave Digger in director Norman Marshall's significantly cut adaptation of 'Hamlet'. A supporting role in Philip King's comedy 'Without the Prince', at the Q Theatre, London in 1950, preceded what was arguably the most high profile credit of his career. Cast as veteran character actor Harry Trevor/Batista, he played opposite Hollywood femme fatale and singer Patricia Morison in Cole Porter's dazzling Tony Award winning musical comedy, 'Kiss Me Kate'. Transferred from a record run on Broadway and with original star Morison as Lilli Vanessi/ Katherine, the production opened at London's Coliseum on March 8th 1951.
A modicum of screen success followed during 1952/53 with a number of routine parts both on film and television. The best of these was his butler, Pierce in writer/director John Gilling's crime drama 'The Voice of Merrill', starring Valerie Hobson and as the sinister Dr.Taren in director Francis Searle's mystery thriller, 'Whispering Smith Investigates', both 1952. Although never able to fully establish himself either on stage or screen, he was at the time of his early death at age 46, still enthused, a genuine but incidental model of versatility.
Other Theatre, Film and TV credits:
Theatre
-Journey's End(1933) Ranfurly Ballroom, Dungannon
-Riders to the Sea(1937) Grand Opera House, Belfast
-Peg O'My Heart(1938) Dungannon Courthouse.
Film
-Black Orchid(1953)
TV
-The Last Moment(1953)
Cathy White
Born Belfast 1968
Demonstrative and efficient actor, a Guildhall School of Music and Drama graduate in 1998, who expeditiously joined the massed ranks of the RSC, appearing in several productions at the Barbican in 1990. Most notable were her classical thespian, Miss Helen Burton in director Roger Michell's adaptation of American playwright Richard Nelson's 'Two Victorian Actors' and as Aminta the peasant girl in Tirso De Molina's 17th century romantic tragedy, 'The Last Days of Don Juan', both featuring Ciaran Hinds.
Further stage work during 1991/92 included a median credit as Margrete in an RSC presentation of Ibsen's 'The Pretenders' at the Barbican in 1991 and as an armament factory worker in Tony Harrison's WW1 set 'Square Rounds', on the NT Olivier stage in 1992. In two decent credits at the Abbey Theatre, Dublin in March and June 1993, she was cast as Nadezhda in Cathy Porter's reworking of Maxin Gorky's 1908 family drama, 'The Last Ones' and was a forceful Hecuba, Queen of Troy, in Brendan Kennelly's interpretation of Euripides' 'The Trojan Women'.
In 1994 she played Solveig in Frank McGuinness' translation of Ibsen's 'Peer Gynt', staged at the Barbican and later that year was impressive as the doomed Portia in an equitable production of 'Julius Caesar' at the Royal Exchange, Manchester. Her screen debut was predictably understated, a functional role as Jane in Hanif Kureishi's dark comedy, 'The Buddha of Suburbia', although she did appear in all four episodes screened in November 1993. This led to an offer to co-star in director Tony Smith's Russian crime drama mini-series, 'Grushko', in which she played St. Petersburg detective Sasha.
Her first film appearance, a peripheral casting in Daniel Mornin's raw, troubles themed 'Nothing Personal' in 1995, was followed by a string of commendable stage credits during the late nineties. She secured a deserved Regional Theatre Award nomination for her performance as the vulnerable Rose, in the Conall Morrison directed 'Dancing at Lughnasa', a Lyric Theatre presentation in April 1996. She worked again with Conall Morrison in two Abbey premieres in 1997/98, playing Mary Flynn in Patrick Kavanagh's disordered tragedy, 'Tarry Flynn' and was faultless as the disaffected Sandra in Gary Mitchell's uncompromising, 'As the Beast Sleeps'.
Fleeting roles in three feature films in 1998 did nothing to enhance her screen profile and only director John Lynch's romantic thriller 'Night Train', starring John Hurt and Brenda Blethyn, was of any meaningful value. In 1999, in arguably her most rewarding role to date, she gave one of the better portrayals of the revelatory Valerie, in Conor McPherson's Olivier Award winning 'The Weir', staged at the Theatre Downstairs(Duke of York's), from 1998 until 2000. At the Royal Court in April 2000, she was an ideal replacement for Laine Megaw, playing the principled DS Caroline Paterson in Gary Mitchell's RUC expose, 'The Force of Change', boasting a strong Ulster cast, including Stuart Graham and Sean Caffrey.
She then took dual roles at the King's Theatre, in that summer's Edinburgh Festival, in a reshaping of Ramon Maria Del-Valle Inclan's tragicomedy, 'Barbaric Comedies', which later transferred to the Abbey. Several Dublin stage appearances during 2001/04 included Jim Nolan's 'Blackwater Angel' at the Abbey in 2001 'Shiver', 2003 and Ionna Anderson's family drama 'Words of Advice for Young People' 2004, both Rough Magic productions at the Project Arts Centre in Temple Bar.
She had a steady run of screen work in the early 2000's, primarily on television. The most noteworthy was a second Belfast detective role, this time as Gillian Armstrong in an episode of the crime drama series 'Murphy's Law' in 2003, starring James Nesbitt as the eponymous undercover cop. Following a lengthy absence from front line acting, she returned in a Team Educational Theatre Company production of Paul Meade's 'Light Signals', presented at the Axis Art Centre, Dublin in April 2010. On television the same year she had a transient interest in Neil McKay's multi-award winning biopic 'Mo', which featured a virtuoso performance from an inspired 'Julie Walters as the former N.I. Secretary of State, Mo Mowlam.
Two anomalous stage plays in 2012 played to her strengths; She was flagitious suburban wife, Amanda in Tim Loane's farcical, 'The Civilisation Game' at the Lyric, Belfast and the all-seeing housekeeper Mrs Schiller in Phillip McMahon drug-fuelled and hedonistic, 'Elevator', a Dublin Fringe Festival piece, performed at the Project Arts Centre. On television she had a recurring role as estranged wife Rebecca in Colin Bateman's Belfast set TG4 series 'Scup' in 2013, which was followed by a supporting role in four episodes of the Emmy Award nominated 'Vikings', covering the years 2013/17.
Infrequent stage work during this time amounted to a limited tour with Smashing Times Theatre Company in Paul Kennedy's contribution to the Memory Project, 'Thou Shalt Not Kill', which opened at the Project Arts Centre in October 2013. At the Abbey in 2016, director Wayne Jordan cast her as the heroine's unctuous friend, Countess Lydia Ivanovna in Marina Carr's character laden and ambivalently received adaptation of Tolstoy's complex family saga, 'Anna Karenina', directed by Wayne Jordan, with Lisa Dwan as the doomed Anna. Cathy White has had an inconstant career, a possible screen breakthrough in the early nineties was frustrated and any critical successes since achieved, have been firmly rooted in theatre.
Other Theatre, Film and TV credits:
Theatre
-The Comedy of Errors(1990)RSC Barbican
-The Bright and Bold Design(1991) RSC Barbican
-Stone and Ashes(1997) Old Museum Arts Centre, Belfast
-Improbable Frequency(2004) O'Reilly Theatre, Dublin
Film
-Snakes and Ladders(1996)
-The General(1998)
-Titanic Town(1998)
-Veronica Guerin(2003)
-Albert Nobbs(2011)
TV
-Vicious Circle(1999)
-Perfect(2001)
-On Home Ground(2001)
-The Cry(2002)
-I Fought the Law(2003)
-The Return(2003)
-The Fall(2016)
-Nurses(2020)
Noel Willman
Born Derry 4th August 1918
Died New York 24th December 1988
Adroit actor/director, whose career encompassed every facet of the profession and who made a landmark first stage appearance aged 21, in a grand production of 'Hamlet' at the Lyceum Theatre, London in 1939, in a cast presided over by John Gielgud and Jack Hawkins. The following year he appeared in ' The Beggars Opera' at the Theatre Royal, Haymarket and during the war years worked in provincial rep, in particular at the Playhouse Theatre, Liverpool, where he appeared in a series of plays including ' Abraham Lincoln ' and ' Dr. Faustus ' 1943  and 'Lisa' and ' House of Regrets ' 1944.
At the Opera House, Manchester the same year he was reunited with' Hamlet ' and Gielgud again in a touring production of the bard's Danish tragedy and spent the remainder of the forties on the English repertory circuit. This included a season at Bristol Old Vic in 1945/46, where in a company of present and future stars such as Kenneth Connor, Yvonne Mitchell and Patrick Troughton, he appeared in a variety of highbrow productions directed by Hugh Hunt, most notably ' The Beaux' Stratagem ', ' The Seagull ' and 'Jenny Villiers '. In 1948 he joined the RSC at the Memorial Theatre, Stratford, under principle director Michael Benthall, taking central roles as Antonio in ' The Merchant of Venice ' and Pandarus in ' The Taming of the Shrew '. This invaluable experience eventually paid off when he made his Broadway debut, playing Monsieur Henri, in Jean Anouih's 'Legend Of Lovers' at the Plymouth Theatre in December 1951, in a cast list headed by Olivier's much lauded heir apparent, Richard Burton. The following year saw him in his first film project, taking the role of Mr Perker in director Noel Langley's appealing version of Dicken's 'The Pickwick Papers', with the undervalued English character actor James Hayter in the title role. Several more film appearances followed in the early fifties including a splendid Lord Byron in a rather over egged 'Beau Brummell', 1954, before accepting his first acting/directing appointment with the RSC during the 1955 Festival at Stratford, in an acclaimed 'All's Well That Ends Well'.
He returned to the financially rewarding grind of film making in the latter half of the fifties, with important roles in Alfred Hitchcock's ' The Man Who Knew Too Much' 1956 and Ken Annikin's often forgotten crime thriller 'Across the Bridge' 1957. In 1959 he was back on the Broadway stage in the historical Japanese drama 'Rashomon' presented at the Music Box Theatre and on his return to England was straight into what proved to be a frantic period of activity. He appeared in three films in 1960, the best of which was Joseph Losey's raw prison drama 'The Criminal' and a year later was with the RSC at Stratford, mingling with thespians of promise such as Geraldine McEwan, Christopher Plummer and Ian Bannen in the ubiquitous 'Hamlet' and 'Much Ado About Nothing'. These 1961 successes were prefatory to his later triumphs on the New York stage, both as actor and director during the first half of the sixties.
At the Anta Playhouse on Broadway in 1962, his matchless production of 'A Man For All Seasons', won him a Tony Award in what was his New York directorial debut and his Broadway exploits continued as both actor and director with 'The Isle of Children' at the Cort Theatre in 1962 and 'The Beauty Part' at the Music Box and then Plymouth Theatre in 1962/3. One of his major film roles in the 1960's was a Razin in David Lean's tear jerking blockbuster, 'Dr Zhivago' 1965 and on Broadway a year later he received a Tony, Best Director nomination for 'The Lion In Winter', which featured a young Christopher Walken as Philip, King Of France. His screen appearances from the late sixties were nothing more than routine and included director Cliff Owen's nonsensical fantasy adventure film 'The Vengeance of She', a candidate surely for worst British film of the decade. He did have a purposeful cameo as Franz Bayer in Ronald Neame's political thriller 'The Odessa File' in 1974 and in the third phase of his New York theatre career, he directed Katherine Hepburn in Enid Bagnold's comedy, 'A Matter of Gravity' at the Broadhurst Theatre on Broadway, 1976.
That same year, his last as a screen actor, was marked with a co-starring role in director William A. Graham's Emmy Award nominated television film '24 Hours at Munich', an almost accurate dramatisation of the tragic events at the 1972 Munich Olympics. He was to work with Katherine Hepburn on Broadway again, directing writer Ernest Thompson's comedy ' The West Side Waltz ' which played at the Ethel Barrymore Theatre through 1981/82. This proved to be the swansong of a forty year plus career, packed with more gems than dross, but without question it is his theatre legacy that will ultimately endure.
Other Theatre, Film and TV credits:
Theatre
– Tonight At 8-30(1940) Prince's Theatre, Bristol
– Light and Shade(1942) Ambassadors Theatre, London
– The Eagle Has Two Heads (1946) Lyric Theatre, Hammersmith
– The Trial (1950) Winter Garden Theatre, London
– The Prisoner (1954) Globe Theatre, London
– Saint Joan (1974) Oxford Festival
Film
– The Net (1953)
– The Dark Avenger (1955)
– Seven Waves Away (1957)
– Carve Her Name With Pride (1958)
TV
– Danger Man (1960)
– Paul Temple (1970)
– The Adventurer (1973)
– Edward the King (1975)
Jayne Wisener
Born Ballymoney 19th May 1987
Ebullient actor/singer, an original member of the newly created, Belfast based Music Theatre 4 Youth in 2005, with whom she enjoyed prominent credits in productions such as her introductory lead role as Eliza Doolitle in 'My Fair Lady', 'Jesus Christ Superstar' and 'Oklahoma'. She later enrolled at the Royal Scottish Academy of Music and Drama, dropping out early in her second year in 2006. She returned to Music Theatre 4 Youth, taking an inconsequential role in 'West Side Story', staged at the Millennium Forum, Derry in the summer of 2006. This proved fortuitous, as despite her functional part she generated enough interest for a watching writer/director Jeremy James Taylor to recommend her for the role the cruelly confined Johanna, opposite Johnny Depp, in Tim Burton's dark musical 'Sweeney Todd: The Demon Barber of Fleet Street' in 2007.
She remained in London on completion of the film and made her professional stage debut playing Mary Phagan in a revival of the musical drama 'Parade', Alfred Uhury's racism exposition, set in 1913 Georgia, which opened at the Donmar Warehouse in September 2007. A surprisingly quiet period followed, until a hectic schedule, beginning in 2009, saw her test her range in a series of stage and television roles across the genres.
In the wake of two television guest appearances in 2009, she was offered the part of gun-shot victim Simone Lewis in four episodes of the sempiternal medi-soap 'Casualty', screened in 2010. That same year she was faultless as central character Mary Lennox, in a musical adaptation of Frances Hodgson Burnett's classic children's novel, 'The Secret Garden', presented at the West Yorkshire Playhouse, Leeds.
During a busy on-screen in 2011 she played the kind hearted maid Bessie in director Cary Fukunaga's award winning 'Jane Eyre' and the murdered Lucy Wilson in Anthony Horowitz's television crime drama 'Injustice', starring James Purefoy. On stage the same year she was ideal as Calliope, elder sister of the dying Sophie, in a touring production of Belfast born novelist Lucy Caldwell's plaintive drama, 'Notes To Future Self'.
In February 2012 she was cast as the idealistic Sandie Morrow in the BBC NI, Belfast set, angst ridden, university themed drama '6Degrees', remaining with the series for its 18 episode run through to 2015. Later in 2012 she appeared as Kat Nickelby, sister of Nick, in Joy Wilkinson's 'The Life and Times of Nick Nickelby', a five episode contemporary reworking of Dickens' unadulterated melodrama, which featured a generous retinue of Ulster born actors. Later that year she returned home and in her first professional stage work outside England, took the role of 'Cinderella' at the Grand Opera House, Belfast.
She made two appearances in 2013; the most notable was her chirpy cockney Annie Miller, muse of the Pre-Raphaelite Brotherhood, in Jeremy Green's biographical drama 'Lizzie Siddal', a wonderful portrayal here by Emma West and directed by Lotte Wakeham at Arcola Studio 1 in London. Earlier that year she took a guest credit in Lisa McGee's comedy mini-series 'London Irish', starring Peter Campion, Kerr Logan and Ardal O'Hanlon. On stage she put her musical theatre experience to the test at the Lyric Theatre, Belfast in January/February 2018, with an acceptable turn as the naive and lovelorn Polly Peachum, in Bertolt Brecht's cynically comic triumph, 'The Threepenny Opera'.
She was back on the Lyric stage in 2020 in a pacy reimagining of the Spewack/Porter seminal musical, 'Kiss Me Kate', commendable as the vamp Lois Lane/Bianca Minola, alongside Norman Bowman as Fred Graham/Petruchio and directed by Walter Sutcliffe. Reunited with Sylvia Kurth again in 2020, she co-starred as Vera in the writer/director's action drama 'Artificial Twins', shot on location in Germany. Although not lacking in effort and confidence in her ability, Jayne Wisener is still somewhat short of realising her potential as an effective leading lady.
Other Film and TV credits:
Film
-A Kiss For Jed(2009)
-Life Just Is (2012)
-Deadly Split: The Twin Movie(2018)
-The Heiress(2021)
TV
-Minder(2009)
-The Inbetweeners(2009)
-Vexed(2010)
-The Runaway(2011)
-Misfits(2011)
-Her Pen Pal(2021)
Jackie (Jacqueline) Woodburne
Born Carrickfergus 5th February 1956
Capable but strangely constrained Australian based actor, whose CV will probably be dominated by her association with the Oz phenomenon 'Neighbours', joining the the Ramsay street cast in October 1994.
A graduate from the Melbourne National Theatre School in 1980, she went straight into television work, making her debut as Marie Newman in an episode of Crawford Productions airline themed drama series, 'Skyways' in March 1981. She was then offered the role of Josie Von Flugel in the television adaptation of Martin Boyd's novel 'Outbreak of Love' 1981, a mini-series depicting life amongst Melbourne's high society on the eve of WW1.
Following further small screen guest appearances during 1981, she found herself in demand throughout 1982, with also starring roles in popular series such as 'Sons and Daughters' and 'Cop Shop' and the WW1 set mini-series '1915'. The first regular work offer came her way in 1983, after an appearance in an episode of the 1920s Melbourne set legal drama 'Carson's Law', when over several months between 1983/84, she appeared first as Deborah Koonig and then as Sarah Biggs in the long running rural medi-soap series 'A Country Practice'. In November 1983, director John Tasker cast her in his production of Brian Friel's 'Translations', staged at the Sydney Opera House and in 1986, at the Church Street Theatre in Hawthorne, Victoria, took another supporting role in Hungarian writer, Janos Nyiri's politically themed, romantic drama, 'If Winter Comes'.  Even better television work was her contract with the Reg Grundy Organisation, for a lengthy run in the hugely popular 'Prisoner: Cell Block H', in which she played Julie 'Chook' Egbert for eighty seven episodes during 1985/86.
She must have thought such exposure would surely excite the casting agents but not so, apart from an unflattering role in an episode of the humdrum 'The Flying Doctors' 1987, she disappeared from the screen for almost six years. Her 1993 return in the television movie 'The Flood : Who Will Save Our Children', was of little value, as was another guest credit in the outback drama series, 'Law of the Land' 1994. She was however on the cusp of a career making opportunity, landing the role of teacher and doctor's wife Susan Kennedy in the already well established nightly suburban Melbourne soap, 'Neighbours'. From October 1994 she worked exclusively on the show, with the exception of a co-starring role as Cynthia in her first film appearance, writer/director Wayne Tunks' low budget, independently produced, 'Tom's Funeral' in 1994.
In the intervening period her character went through a divorce, became Susan Kinski and following the death of her second husband, remarried her first, all in the best traditions of the classic soap opera.
Jackie Woodburne displays enough natural ability to suggest she would be as comfortable on stage as she is on television, perhaps before too long she might consider the option.
Other Theatre, Film and TV credits:
Theatre
– The Barretts of Wimpole Street(1988) Suncorp Theatre, Brisbane
– Rookery Nook(1991) Marian Street Theatre, Killara
– Sailor Beware(1991) Marian Street Theatre, Killara
TV
– The Patchwork Hero (1981)
– Sara Dane (1982)
– Special Squad (1985)
Jackie Wright
Born Belfast 1905
Died Belfast 1989
Bantam sized deferential trouper, he was born one of twelve children in a grim unforgiving turn of the century Belfast.
He started his working life in a then fledgling automobile trade and in his early twenties emigrated to America, finding employment as an assembly line car worker with Cadillac, where he remained for several years until the onset of the Great Depression brought him back home, circa 1930. Wright, a self taught musician and natural comic had little choice but to use his hitherto hidden talents simply to survive, as the prevailing economic climate at home proved as bad if not worse than that from which he had recently decamped.
During the next thirty years he worked in an assortment of jobs, which included an industrious mostly nocturnal life as a supporting act in the semi-professional variety shows then commonplace in pre and post war Britain. This obscure church hall existence continued, until his walk-on debut in the hugely popular 'Dick Emery Show' in 1963, in which he made many trifling appearances as a nodding and winking extra. He was given a little more to do when he switched camps in 1968, joining top British comic Benny Hill's television showcase as the token knockabout stooge and soon became an audience favourite with his virtual silent movie routine.
In 1973 he was able to stand alone as a guest star in several episodes of the madcap series 'Whoops Baghdad' and in 1975 appeared in his only film role, playing the Old Man in director Martin Campbell's musical comedy 'Three for All'. His frustratingly intermittent television career was hardly boosted with a minor role in the hospital drama series 'Angels' in 1976 and following another break he had further slapstick adventures with old boss Benny Hill in his 1980 series.
Jackie Wright's periodic showbiz life finished as it began, this time as a dupe on 'The Jim Davidson Show' 1981 and thereafter disappeared from public view until news of his death after a long illness, in 1989.